London is a popular place to study many courses, not just to learn English. However, each and every year thousands of people come from all over the world to study English in this beautiful, diverse city. There is no better way to learn English fluently than to immerse yourself in the language and culture.
If you think furthering your English study in London might be for you, here are some reasons why you should go for it!
1. The Variety of Courses
There are so many different English language courses available in London. They suit people studying at all levels and from all different walks of life. You can study the language on its own or choose a course that includes English as part of its remit. You can choose pretty much any subject you can think of from art to physics, in addition to English. It can be useful to spend some time thinking about the subjects you wish to pursue in the future, as this can help to narrow down your search area. As an added bonus, British qualifications are internationally recognised, enabling you to get the most out of your time in London.
2. Living Local
Once you have chosen your school and course, you will be helped to find accommodation that suits your needs. This allows you to immerse yourself in the local culture and language. Thus, helping you to learn the language whilst also making friends and meeting new people.  This is something that online courses are unable to offer and makes studying in London stand out as a fantastic option.
3. A Chance to Explore the UK
Studying in London will allow you to explore all of the UK. There are so many places to visit and you'll never get bored. Whether you want to visit the Tower of London, or Edinburgh Castle, there's plenty for you to get up to. London has great train links to the rest of the UK, making travelling and exploring the UK really easy. This further allows you to meet other English speakers and hear different dialects and accents.
4. Great Study and Career Opportunities
Studying in London will enable you to learn language skills that are valued by prospective employers and universities worldwide. Choosing to improve your English in London is so beneficial for your future. This unique experience will allow you to become fluent in the language, as you make the most of being in such a language rich and diverse city.
In Summary…
The English language is difficult to learn, we all know that. By choosing to study in London, you are choosing to immerse yourself in the language and culture. You will make friends and have the opportunity to explore all of the wonderful things the UK has to offer. Studying in London enables you to have the chance to gain fluency in the language and benefit from internationally recognised qualifications.
Are you ready to take the plunge? You can study English at our London Greenwich English School, take a look here.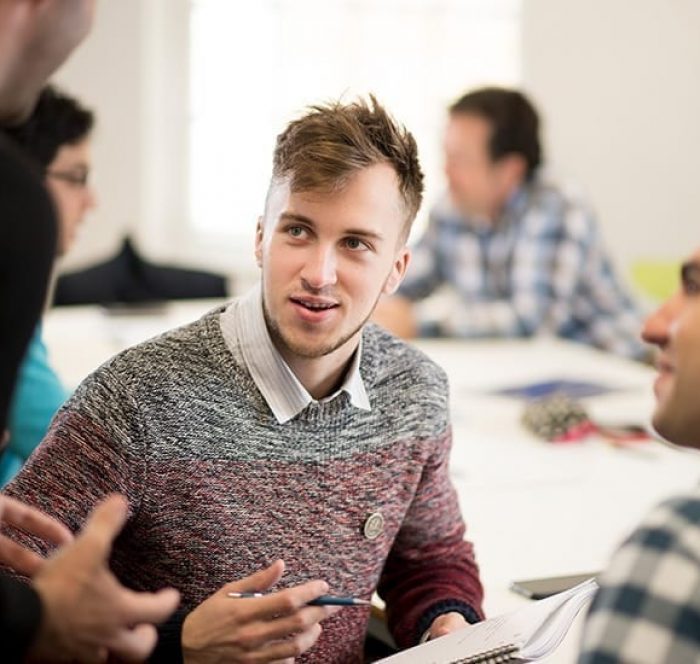 General English
Our most popular course, General English suits every level of learner. It builds general proficiency in English by working on the four main language skills – reading, writing, listening and speaking.