Dear friends,
This week we celebrate the 30th anniversary of our Canadian company and the grand opening of our school, Vancouver Maple Leaf Language College.  I founded the school together with my business partner, Makiko Yonenaga, in July 1990. We went on to open our Toronto location in 2002 and San Diego in 2015 after selling our schools to Oxford International Education Group in 2013.
Reflecting on the past 30 years and thinking of all we have achieved, I feel immensely proud and humbled by our success as we have seen tens of thousands of students graduate from our schools.  We started without emails or computers and our cutting edge technology at that time was our brand new word processor.  We had an unrelenting passion to improve the English skills and make a difference in the lives of our students.  Since we offered our first ESL lesson in July 1990 we have expanded our portfolio to also include pathway programs, group programs, summer junior programs at top universities and a vast testing network.
I am appreciative and honoured by our students and what they have achieved with us and beyond their studies.  We have seen them go on to accomplish greatness and success in their lives as well as build international friendships and ties with their classmates, teachers and school staff.  I am also immensely appreciative of our partners and agents all over the world who have supported us and helped us become the landmark school we are today.
Our first employee was my mother who was the homestay coordinator of our company for many years and we went on to build an amazing team of professionals to take care of all aspects of our operation.  I am grateful beyond words for our staff and the extraordinary people we have had work with us over all of these years.  From day one, our mantra has been to provide the highest quality experience for our clients and this dedication has not wavered.  Our staff is comprised of a talented, passionate and caring group of people who have embraced this principle and given students and test candidates the highest quality and best possible experience.
For me, it is always about the people and I feel so grateful to and enriched by everyone who has crossed our paths over these past 30 years.  This includes all of our employees, our teachers, our students, our candidates, our host families, our agents, our corporate and university partners and so many more.  Many of you are now dear friends who I consider family and feel so lucky to know you and have you in my life.  I am deeply grateful to my family and friends who have provided steadfast support since we first hatched the idea of a school three decades ago and delighted that some of my family still work for us today.
We have weathered many crises over the years but none as devastating and impactful on our sector as this COVID-19 pandemic in 2020.  As with other world and local crises, I know we will come out of this stronger and be wiser for the experience.  Although these are difficult times for everyone, I look forward to the return to the new normal and being able to once again see and thank everyone in person for their ongoing support and for their part in making these first 30 years so special.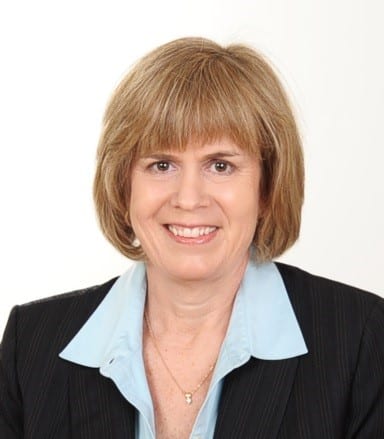 Sharon Curl
Managing Director
Oxford International North America